We're excited to announce that our client portal can now track Knowledge Panel rankings.
Our retained SEO clients will have seen this new update reflected in their online portal.
Previously, our tool could detect not only organic results in SERPs, but also paid and vertical search results such as ads and videos. We've now added two more types of results, picking the data from:
Local search ads (marked in the reports with a reverse teardrop icon with the word "Ad" on it);
Knowledge panel (marked with a square academic cap icon).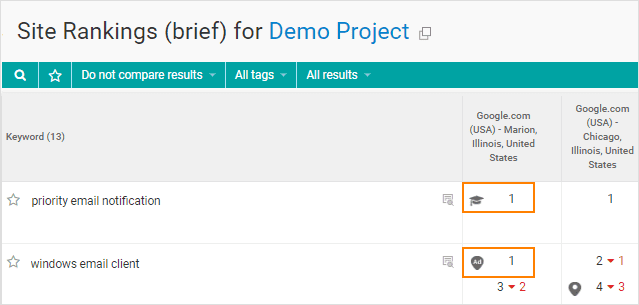 Contact us today to learn more.